Check rescue equipment optimally and worldwide
SHE RESCUE BARREL® with integrated smart-ppe®service
We have further optimized the regular inspection of rescue equipment on the one hand by eliminating the "on-site" inspection and on the other hand by considering the increasing internationalization in the field of renewable energies. In addition, it does not matter whether the rescue equipment is placed on wind turbines or in wind farms on land or at sea.

The smart-ppe® solution (condition monitoring solution) used for the SHE RESCUE BARREL® continuously monitors the condition of the stored rescue equipment and delivers the relevant data mobile to the SHE-Solution Cloud. To realize this, the SHE RESCUE BARREL® is equipped with a GNSS Tracker (Global Navigation Satellite System), which enables a worldwide localization of the rescue equipment.

The GNSS tracker used in the solution also has several built-in sensors that record further data such as temperature, humidity, movement, or oiling of the SHE RESCUE BARREL®. Deviations from defined set points are detected with these sensors and, if necessary, immediately reported and visualized in the SHE Solution Cloud by alarm signals. Integration of the resulting messages into existing IT environments is possible via REST API.
The smart-ppe® condition monitoring service radically optimises the inspection process, so that among other things


On-site inspection is no longer necessary,

no person must carry out an inspection (not even a visual one),

there is no gap between inspection dates, as a continuous "inspection" takes place,

an "inspection" takes place worldwide,

an "inspection" takes place on land and at sea,

deviations from target values are immediately detected and reported,

corrective reactions can be triggered immediately,

the costs for the smart-psa service represent CAPEX expenses in accounting terms.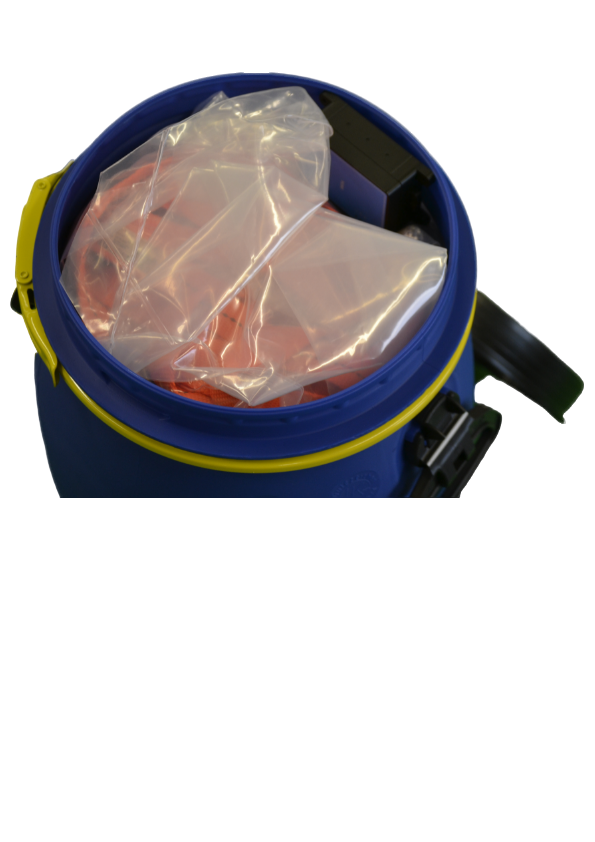 Even better and safer
Worldwide digital verification
The installation of the smart-ppe® tracker with its integrated sensors catapults the inspection of rescue equipment into the digital age.
An on-site inspection, the commissioning of a person, the use of inspection stickers, etc. is no longer necessary. In addition, there are no longer periods between inspection dates when you think everything is in order, but you don't really know. Thanks to worldwide monitoring, operators, manufacturers and/or service companies are now always aware of the condition of the rescue equipment and exactly where it is.
The smart-ppe® service optimizes not only the inspection process but also many issues in the field of international planning.