Rescue equipment optimally stored
Due to occupational health and safety laws and several European standards, it is mandatory to have a second escape route to leave a wind turbine in case of an emergency. The SHE-Solution rescue equipment, which is very often used on wind turbines (onshore and offshore), provides this second escape route, and is safely stored in the patented SHE RESCUE BARREL® against environmental influences.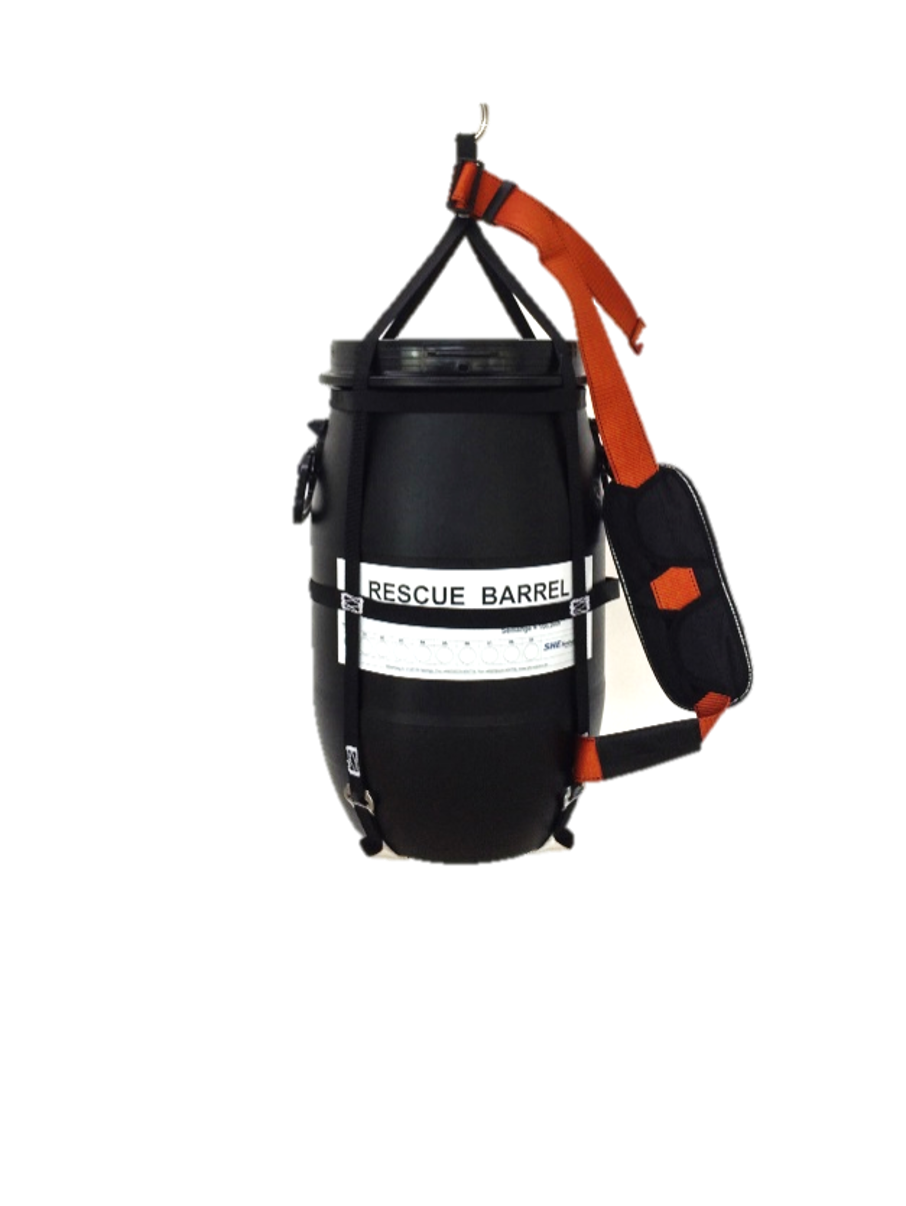 The materials used in the manufacture of rescue equipment are subject to a natural ageing process. Environmental influences such as UV radiation, humidity, corrosion, strong temperature fluctuations or other extreme conditions accelerate the ageing process. Optimally packed against such environmental influences in the SHE RESCUE BARREL®, the rescue equipment is safe and ready for use for decades.



If an emergency occurs, manufacturers, owners or operators of wind turbines or service companies of wind farms are responsible for the safety of their employees. This also entails the obligation to regularly (usually once a year) check the material and the rescue equipment required for the second escape route for proper functioning.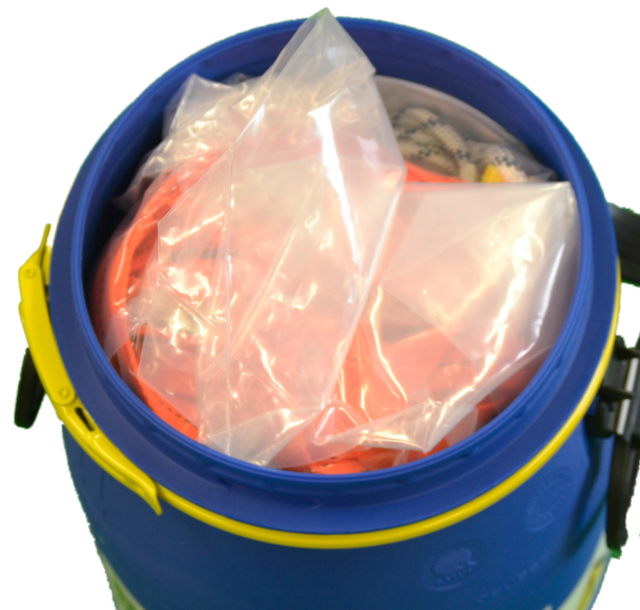 Optimal
Purely visual inspection
By packing the rescue equipment and accessories in the air- and watertight SHE RESCUE BARREL®, a long-term integrity of the rescue equipment can be guaranteed.

With this method of storing the rescue equipment in the SHE RESCUE BARREL®, which is sealed in the last step, the annual inspection is reduced to a purely visual check of the integrity of the SHE RESCUE BARREL®.

The visual inspection is carried out once a year by an authorized person on site. If the inspection does not reveal any abnormalities, a further release until the next inspection date is granted by affixing an inspection sticker.